Lelutka has blessed us with another Holiday special this year!
Two heads are up for grabs FOR FREE from 12/20/22-12/30/22.
There is a site available with all the links but as traffic is insane over there and the site is crashing for many, here's ours.
We will be updating this list as more ads are found.
One male head: Quinn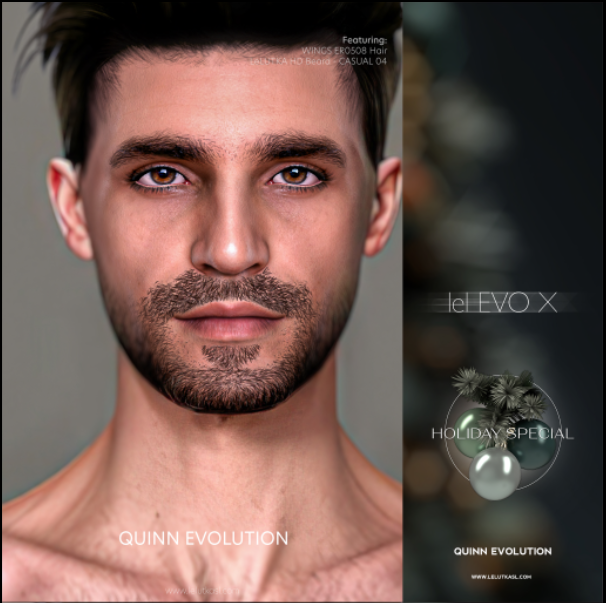 One female head: Raven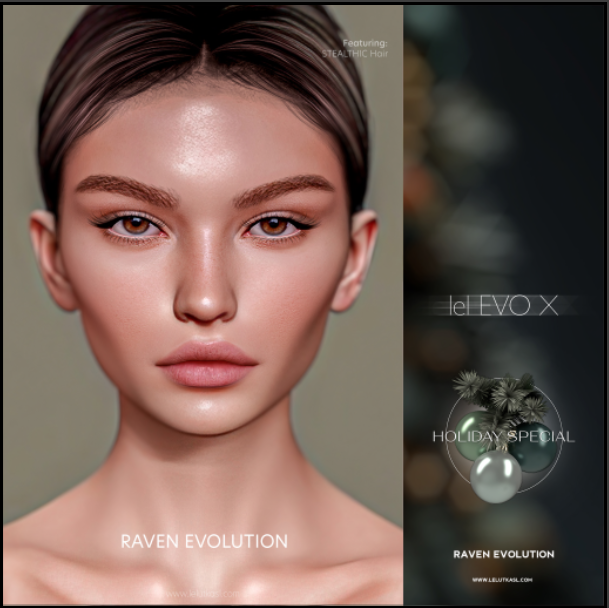 Both heads are EVOX ready.
Along with these 2 free heads, 54 stores have stepped up and released their own skins, makeup, hairbases, eyes, and a whole bunch of FREE items for these heads (Items can probably be worn with other EVOX heads).
The list is below, with the item preview.
Do note that while these are gifts for the new Lelutka heads, a lot of these groups have set the gift to their own groups and most of them are free to join, and most have other free gifts to grab up that is not part of the Holiday Special.