She was perfectly still, except her hair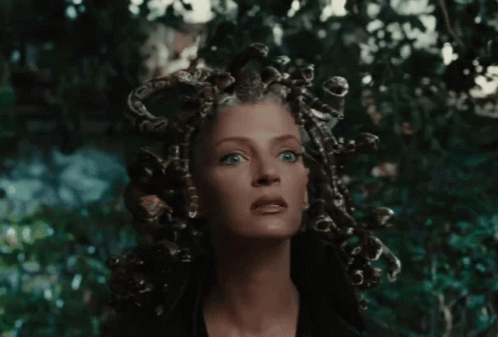 _____________________________________________
'She wears strength
& darkness equally well;
The girl has always
been half Goddess, half Hell.'
– Nikita Gill
______________________________________________
I've left this one mostly unedited as you guys have said you often prefer to see how things look in-world as they really are, so any clipping etc is there for you to see. Its the week of danger noodles in myths and legends – although the snakes are all female or Maitreya only, the stunning high quality tattoo by Lilithe is unisex and even available for Legacy in several options, as is the tattoo by Nefekalum (on the face, with added makeup by the Stringer Mausoleum to add interest). The nails are available at the new Ritual event and also have several colour options with materials. If you're a fantasy role-player then this week's offerings are sure to please. Go check them out by following the links below.
Sponsors and Credits:
Black Cats Creations  – Wrapping Python FATPACK (Female bodies only at this time)
More details here on the Dragonlila's Flickr
As part of the Darkness Event till June 28, 2021
Lilithe'  – // Nagini Tattoos (Unisex – Several options included)
More details here on the Lilithe's Flickr
[Scratch]– Full Rune Party – Whyt (with colour hud)
At the Ritual Event till June 22, 2021
Nefekalum – Nightshade (Full) // Tattoo
More details here on the Nefekalum's Flickr
In store as part of the Mournful Mondays
Unorthodox -1. Medusa Hair (Scary Hair Day) Femme Fit [RARE]
Zibska – Zephyrus (with colour hud)
Petrichor – Eyes – Korin (Recommended pack for roleplayers and photographers with many, many options)
*TSM* – Scion Eyeshadow [BOM]
CODEX – AROT SEPTUM CHAIN RING Silver
________________________________________________
Head Lelutka
Body Maitreya
The harness is pretty old and made up of two Rares
Shape my own
Pose my own
IM me inworld via notecard for anything else
Follow me on  FLICKR